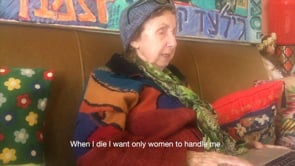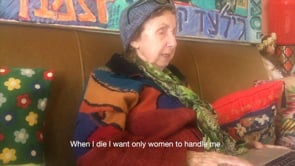 'When I Die' by Yehuda Amichai
Over the years Mum would sticky-tape little articles, wise words and poems on the walls of her study. When Celina and I packed up her house, I carefully removed the sticky-tape and collected them all. One poem that stood out for me was called: 'When I Die', by Yehuda Amichai. I wondered what it was that drew mum to it. A couple of years ago I filmed mum reciting it.
2021 Mum was in a very good mood. She'd collected her favourite things and decided to go for a walk. But then got stuck. Lucky for us that the kind man stopped.
4.12.22 Our dear Sula passed away over two and a half years ago, in April 2020. Yesterday was her consecration and I wrote a little speech in memory of her. I have known Sula all my life. I always called her 'Aunty Sula', even though she wasn't my real aunty. But she was as good, or better than any aunty could be. Sula, her husband Piotrek, and daughter Estelle (7 months younger than me) were part of my earliest memories. I still can picture their first home, with a red roof